Monday 24th April 2017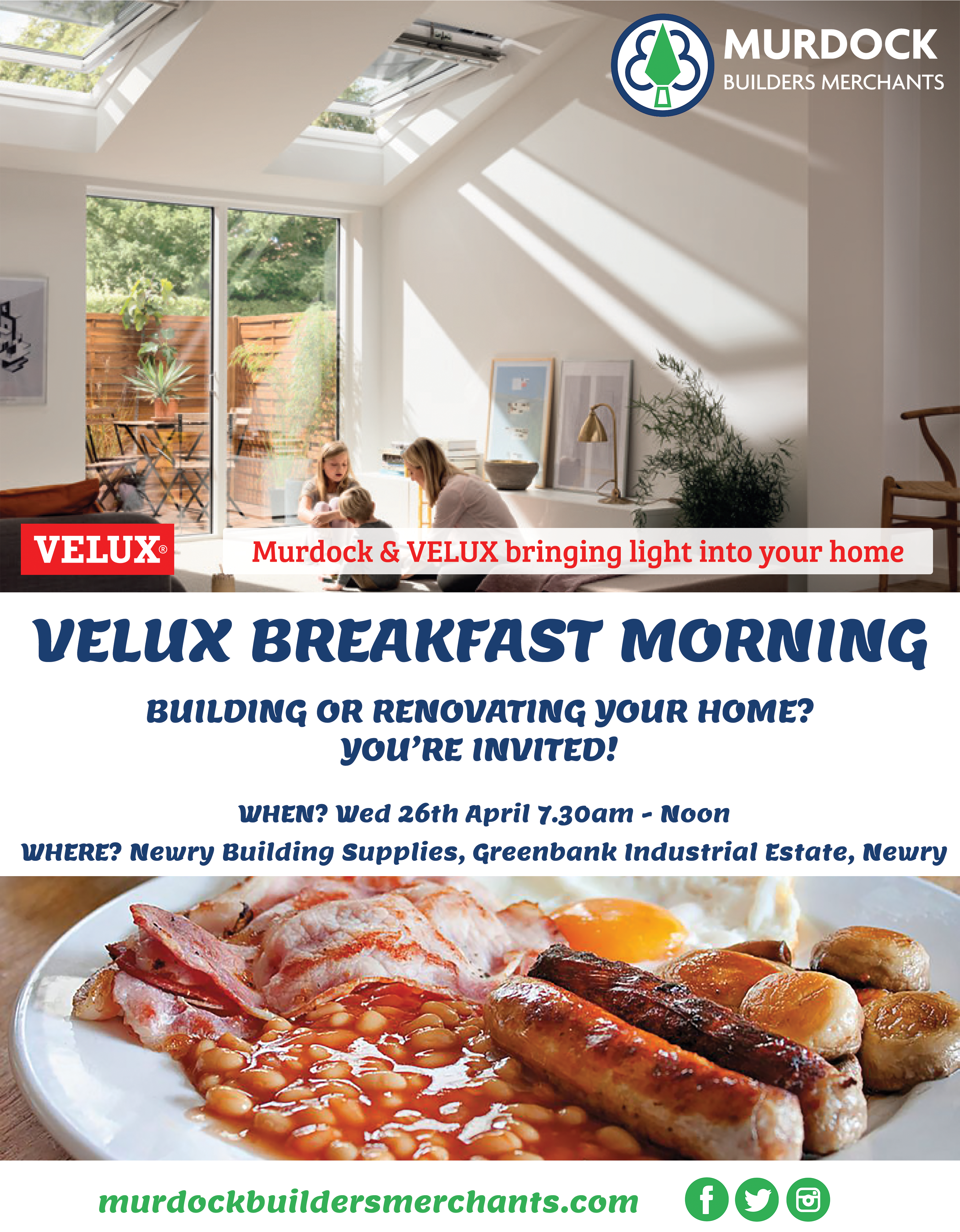 If you are building or renovating your home, you will have thought about the best possible ways to allow natural light into your dwelling. VELUX provide a wide range of roof windows and sun tunnels all of which are stocked across Murdock branches.
On Wednesday 26th April VELUX reps will join staff in our Newry branch for a Breakfast Morning showcasing the 'Help Me Choose' stand which is exclusive to our Newry branch.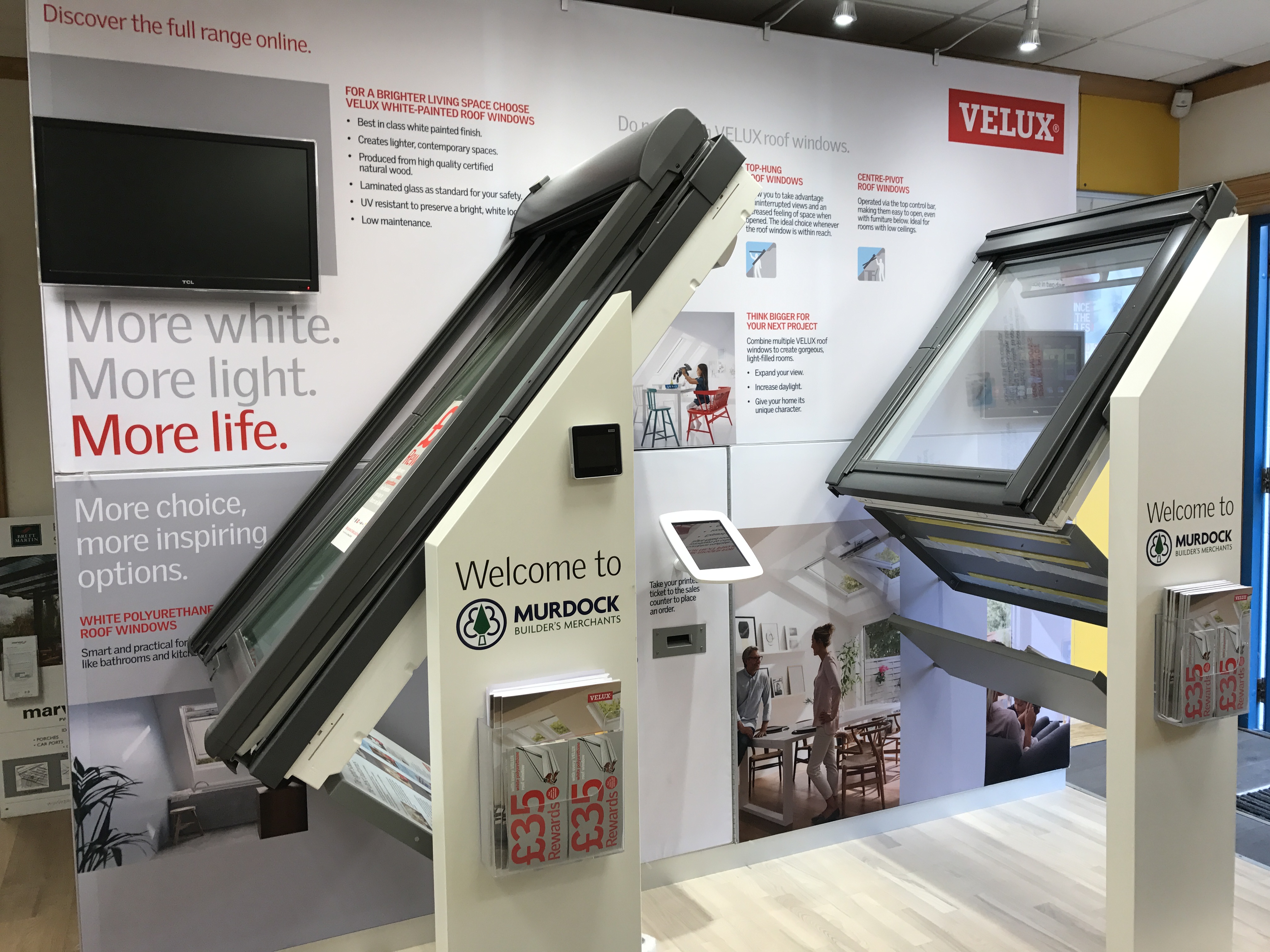 The VELUX 'Help Me Choose' Stand in Newry

If you are looking for expert advice on your roof window options, or any part of your build, call in for a chat with our team and VELUX on Wednesday. If you are not able to attend the event but would like some further information on how we can help you, pop your email address and/or phone number below and we'll get someone to contact you.